From the Founder:
The HIMA Pro Team are specialists in their domains, and actually do what they say they will do and will not make empty promises. In other words, these folks are the REAL DEAL. I personally endorse every Pro Team member, and can attest to their qualifications and character. Thanks and welcome to the HIMA!
~ Brent Harvey, HIMA Founder & Executive Producer ~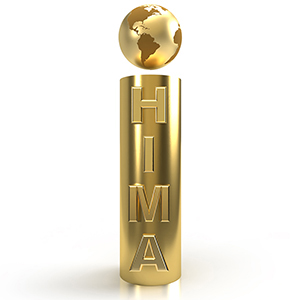 Rick Barker
Artist Development and Marketing
Rick's mission is to affect millions of people with songs he didn't write by managing artists and helping them get their music out into the world with the tools that are readily available.
Michael Elsner
Master Music Licensing
Wouldn't it be amazing to know that millions of people are hearing your songs every day, AND you're able to make a great living from it? This is more than just a dream. This is a reality for many musicians, and it can be your reality as well!
Kristine Mirelle
Music Hustler
She was inspired to help other musicians after struggling for 8 years while selling her music on the streets going door to door. She now shares the methods that took her from a starving musician to making 6 figures a year as an independent artist. 
Kristin Juel
Juel Concepts: Branding and Strategy
Juel Concepts collaborates with both musicians and brands using a hybrid business model that combines marketing, advertising and brand development with empathy to create highly effective, customized strategic solutions that help identify and reach their target audiences.
NOMAD
The Career Musician
NOMAD explains and shows vital recording techniques, use of software and touring insights. Learn directly from pro recording musicians with credits like: Beyoncé, Justin Bieber, Ariana Grande, Charlie Puth, Carrie Underwood, Sting, Aretha Franklin, and more!
Tom Callahan
Indie Advance: Distribution & Management
Supporting artists in any stage of development, IA offers affordable and effective marketing packages. Tom, a 35 year vet in the biz is supported by a talented team of people with the same goal as you; your success!
Dylan Berry
Smashhaus: Removing the Middleman
Content creators can directly access a global network of top media companies seeking talent and content in TV, Film, Advertising, New Media, Radio, Label, Publishing and more…