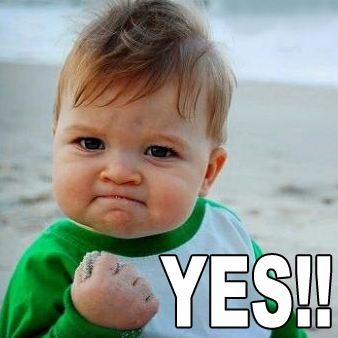 Terms of Use
This is a not-exactly-legally-binding opening paragraph to our Terms of Use! We recognize that the following is the written equivalent of a high-THC, indica-dominant hybrid strain, but we really would like you to read and agree to it before indulging. We've done our best to make it understandable, as best we can. Notwithstanding, what follows is important so we thought we'd kick things off with a rousing welcome! (Please don't assume we are shouting because it's IN CAPS)
WELCOME TO HIMAWARDS.COM (THE "WEBSITE"), WHICH IS OWNED AND OPERATED BY THE HOLLYWOOD INDEPENDENT MUSIC AWARDS™  (THE "COMPANY", "HIMA", "WE", "HIMAWARDS" OR "US"). THESE TERMS OF USE CONSTITUTE A BINDING AGREEMENT BETWEEN YOU AND THE COMPANY GOVERNING YOUR ACCESS TO AND USE OF THE WEBSITE. PLEASE READ THESE TERMS CAREFULLY. IF YOU DO NOT AGREE TO ANY OF THE PROVISIONS SET OUT IN THOSE DOCUMENTS, YOU SHOULD NOT USE THE WEBSITE, OUR SERVICES, OFFERS OR INTERACTION. 
Acceptance of Terms of Use
By accessing or using the Website, registering as a member, or by viewing, accessing, streaming, uploading or downloading any information or content from or to the Website or any of its third-party affiliates, you represent and warrant that you have read, understood and agree to these Terms of Use. Because your privacy is important to us, these Terms of Use also incorporate, by this reference, our Privacy Policy which explains how we collect and use your information. Please read the Privacy Policy. Finally, in order to participate in certain features on the Website, including features that may be released at a later date, you may be notified that you are required to agree to additional terms and conditions. Such additional terms are hereby incorporated into these Terms of Use by this reference but such additional terms shall control solely for the applicable feature.
Changes to Terms of Use
We reserve the right to change, alter, replace or otherwise modify these Terms of Use at any time. The date of last revision can be found at the bottom at this page. It is your responsibility to check this page for updates. Your use of the Website in any manner after such change constitutes your agreement to such modifications or revisions.
Membership
In order to use certain features of the Website, you will be required to register as a member. When registering, you will either register as an "Artist" (an individual musician or a band) or a "Representative" (a party legally and/or consensually representing an Artist, Songwriter, Composer or other music/entertainment professional) or "Industry Professional" (a person or entity that works within the music industry other than, or in addition to, "Artist" or "Representative." Artists, Representatives and Industry Professionals may be referred to herein as "Members"). You represent that all information you provide during the registration process and at any time thereafter will be true, accurate, complete, and current and that you will promptly update such information as necessary so that it is, at all times, true, accurate, complete, and current.
These Terms of Use will remain in full force and effect whether or not you become a Member but will govern your membership should you choose to register as an annual member. The Company may terminate your membership for any reason, effective upon sending notice to you at the e-mail address you provide in your Account Settings, or such other e-mail address as you may later provide to the Company. You may terminate your membership at any time by following the instructions on the Membership page, or upon receipt by the Company of your written or e-mail notice of termination. Please note that, even after membership is terminated, all relevant provisions of these Terms of Use will remain in effect.
Memberships & Network Subscriptions
Subscription Levels
Members have the ability to access certain features and functionality of the Website under the following subscription levels:
GLOBAL NETWORK

: This free-to-join, all inclusive worldwide community network will entitle everyone access to basic website info, pages and features available to the public. By virtue of joining this network, constituents consent to receive periodic email notices, special offers, HIMA blogs and opportunities to submit audio and/or video content for nomination consideration by paying a fee (per submission) Basic HIMA Global Network members are NOT eligible for the same benefits available for paid membership levels.

Premium membership level with full access to all features and limited complimentary music submissions. Subscriptions can be terminated at any time.  
Payment Terms
If you choose a paid membership, you will be required to select a payment method and input all necessary information such as your credit card and billing information (if applicable). All information will be collected by us or our third party payment processor pursuant to our Privacy Policy. You represent and warrant that such information will be accurate and that you own or control the credit card or other method of payment you use. You will promptly update your account information with any changes in your payment information.
Automatic Renewal
Any purchase of a paid membership plan is a purchase of an automatically renewing subscription. Therefore, once you purchase, you will automatically be charged by us or our third party payment processor in advance prior to each consecutive subscription period. The charges for the applicable subscription fees will continue for each subscription period until you cancel. By completing your purchase, you are agreeing to these terms and the remainder of these Terms of Use.
Billing cycles are based on the subscription date you purchased the membership. Annual plans will renew 365 days from that date.
Cancellation
Each membership plan, and the resulting subscription fees (if any), will continue in full effect unless and until you cancel as described herein.
You have the right to cancel your subscription or deactivate your membership at any time by using the "Unsubscribe" deactivation interface provided.
Canceled memberships will terminate immediately at which point they will be downgraded to the Global Community Network level (free) and your payment method will no longer be charged. Refunds will not be granted for any 'overlapping' period.
Canceled annual plans will remain active until the end of the current annual period based upon the original subscription date at which point they will be downgraded to the Global Community Network level (free) and your payment method will no longer be charged.
Downgrading Plans
All subscription fees are non-refundable. No exceptions.
Without limiting the foregoing, if you dispute any charges you must let HIMAwards know within sixty (30) days after the date that HIMAwards invoices or charges you.
Upgrading Plans
If you upgrade from one membership to higher level membership and keep the same billing frequency, the new upgraded membership benefits will not be in effect until the difference in cost of the new membership is complete. You may cancel one membership and engage another membership whenever you like.
If you change the billing frequency the charge will happen immediately and the date of the change becomes your new billing date. You will be charged for the new membership minus a prorated credit for the unused portion of the old membership.

Price Changes
We reserve the right to change our prices at any time and for any reason. If we increase our subscription fees for your membership plan, the new cost of your membership will not be effected until the new billing cycle occurs. If you do not agree with the price changes, you have the right to reject the change by cancelling your membership prior to the price change going into effect. Your continued use of your membership after the price change goes into effect constitutes your agreement to pay the changed amount. Please make sure you read any notification of price changes carefully.
Member Transactions
The Website is intended only to facilitate transactions between Members and HIMA. You acknowledge and agree that the Company is not a party to any such transaction or resulting agreement and makes no representations and bears no responsibility with respect to any such transaction, including any issues relating to pricing, payment, quality or completion and you waive any claims with respect thereto. In addition, you acknowledge and agree that the Company is not a broker, agent or insurer with respect to any transactions that may be facilitated via the Website. We do not offer any professional services or control the conduct of any Member or the quality of any third party business or Artist's services. Although these Terms of Use require Members to provide accurate information, we do not attempt to confirm, and do not confirm, any Member's purported identity. You are responsible for determining the identity and suitability of others who you contact via the Website. All Members are responsible for their acts and omissions and the acts and omissions of any employees, representatives or band members. All content on the Website, including Posts, is for informational purposes only and is not intended to be deemed advice or an endorsement of any Member. In sum, all transactions facilitated by the Website are at your own risk.
Without limiting any of the above, you agree that any legal remedy or liability that you seek to obtain for actions or omissions of other third parties will be limited to a claim against the particular third parties who caused you harm and you agree not to attempt to impose liability on, or seek any legal remedy from, the HIMA with respect to such actions or omissions. Furthermore, you agree that we shall not be responsible or liable for any loss or damage of any sort incurred as the result of any dealings with any third parties you find on the Website. If there is a dispute between you and any third party, you understand and agree that we are under no obligation to become involved and you hereby release the HIMA, its officers, employees, agents and successors in rights from claims, demands and damages (actual and consequential) of every kind or nature, known or unknown, suspected and unsuspected, disclosed and undisclosed, arising out of or in any way related to such dispute and / or the services and info offered through our Website. If you are a California resident, you waive California Civil Code Section 1542, which says: "A general release does not extend to claims which the creditor does not know or suspect to exist in his favor at the time of executing the release, which, if known by him must have materially affected his settlement with the debtor."
Content
You hereby acknowledge and agree that you are solely responsible for all materials that you post, publish or submit on the HIMA Website and its related internet accounts including without limitation, information, text, music, sound, links, photographs, pictures, graphics, video, chat, messages, files and any other materials ("Content"). You represent and warrant that you have all legal rights necessary to publish any Content on the Website and its related internet accounts that no Content submitted by you, through your account or submission will violate or infringe upon the rights of any third party, including copyright, trademark, privacy, publicity or other personal or proprietary rights; or contain libelous, defamatory or otherwise unlawful material. To be clear, to the extent any Content you post includes music written by another party, you represent, warrant and agree that you have all necessary rights from such party to post that music or submit that music to our Website.
You hereby acknowledge and agree that Company shall, at all times, possess the right to refuse to include and/or to cause the removal of any or all of your Posts, Content or Links for any reason and at its sole discretion, including in the event you engage in repeat infringement of third party rights. You hereby acknowledge and agree that Company may, at its sole discretion, disclose your Posts, Content or Links in order to comply with law enforcement, court orders, or the legal process; and/or protect the rights and safety of individuals; and/or settle disputes over intellectual property ownership.
License
By publishing Content to any part of the Website or Company's internet accounts, you automatically grant to the Company, and you represent and warrant that you have the right to grant to the Company, a non-exclusive, transferable, fully-paid, worldwide license (with the rights to sublicense) to use, copy, perform, display, reformat, translate, excerpt (in whole or in part) and distribute such Content and to prepare derivative works of, or incorporate into other works, such Content, and to grant and authorize sub-licenses of the foregoing. This license includes without limitation any and all professional names, photos, trademarks, logos and biographical information of artists, performers or bands. You may remove such Content from the Website or related internet properties at any time and the license granted above will automatically terminate.
Conduct
You agree to use the Website only for proper and lawful purposes.
The Company may involve and cooperate with law enforcement authorities in prosecuting users who violate these Terms. You acknowledge that the Company has no obligation to monitor your access to or use of the Website or to review or edit any Content, but has the right to do so for the purpose of operating and improving the Website, to ensure your compliance with these Terms, or to comply with applicable law or the order or requirement of a court, administrative agency or other governmental body.
Disclaimer of Warranties
The Company is not responsible for any incorrect or inaccurate Content published on the Website, including Content published or submitted by Members. The Company is not responsible for the conduct, whether online or offline, of any user of the Website or any of its online accounts. The Website may be temporarily unavailable from time to time for maintenance or other reasons. The Company assumes no responsibility for any error, omission, interruption, deletion, defect, delay in operation or transmission, communications line failure, theft or destruction or unauthorized access to, or alteration of, the Website. The Company is not responsible for any problems or technical malfunction of any telephone network or lines, computer online systems, servers or providers, computer equipment or software, or the failure of email on account of technical problems or traffic congestion on the Internet or at any website, including injury or damage to any person's computer related to or resulting from participating or downloading materials in connection with the Website. Under no circumstances will the Company be responsible for any loss or damage, including personal injury or death, resulting from anyone's use of the Website or any Content published on the Website. The Company Cannot Guarantee And Does Not Promise Any Specific Results From Use Of The Website.
Limitation of Liability
Without limiting anything else hereunder, in no event will the company be liable to you or any third person for any indirect, consequential, exemplary, incidental, special or punitive damages, including damages for any lost profits or lost data arising from your use of the website, even if the company is aware or has been advised of the possibility of such damages. To the fullest extent permitted by law, the company disclaims any warranties for all transactions facilitated by the website. 
Indemnity
You agree to indemnify and hold the Company and its directors, officers, agents, contractors, partners and employees, harmless from and against any loss, liability, claim, or demand, including reasonable attorneys' fees, arising out of any claim, action, investigation or proceeding made or instituted by any third party due to or arising out of:
Your breach of any representations or warranties made by you hereunder or your breach of any term of these Terms of Use;

Your use of the Website in violation of these Terms of Use; or

Your violation of any law or the rights of a third party.
Disputes
These Terms of Use shall be governed by and construed in accordance with the laws of the State of California, U.S.A., without reference to conflicts of laws provisions and, as to matters affecting copyrights, trademarks and patents, by U.S. federal law. Any controversy or claim arising out of or relating to these Terms of Use or any related agreement, their enforcement or interpretation, or because of an alleged breach, default or misrepresentation in connection with any of their provisions, shall be determined by binding arbitration. The arbitration proceedings shall be held and conducted by a single arbitrator in accordance with the Comprehensive Arbitration Rules and Procedures of JAMS (the "JAMS Rules"), as modified by this Agreement. Such arbitration shall occur in Los Angeles, California and be initiated by any party in accordance with the JAMS Rules. The demand for arbitration shall be made by any party hereto within a reasonable time after the claim, dispute or other matter in question has arisen, and in any event shall not be made after the date when institution of legal proceeding, based on such claim, dispute or other matter in question, would be barred by the applicable statute of limitations. Discovery issues shall be decided by the arbitrator. Post-hearing briefs shall be permitted. The arbitrator shall render a decision within twenty (20) days after the conclusion of the hearing(s). In reaching a decision, the arbitrator shall have no authority to change, extend, modify or suspend any of the terms of this Agreement, or to grant an award or remedy any greater than that which would be available from a court under the statutory or common law theory asserted. The arbitrator shall issue a written opinion that includes the factual and legal basis for any decision and award. The arbitrator shall apply the substantive law (and the law of remedies, if applicable) of California or federal law, or any of them, as applicable to the claim(s) asserted. Judgment on the award may be entered in any court of competent jurisdiction. The parties may seek, from a court of competent jurisdiction, provisional remedies or injunctive relief in support of their respective rights and remedies hereunder without waiving any right to arbitration. However, the merits of any action that involves such provisional remedies or injunctive relief, including, without limitation, the terms of any permanent injunction, shall be determined by arbitration under this paragraph. Judgment upon the award rendered by the arbitrator may be entered in any court having jurisdiction thereof. The arbitrator shall allocate all costs and expenses of the arbitration (including legal and accounting fees and expenses of the respective parties) to the parties in the proportions that reflect their relative success on the merits (including the successful assertion of any defenses).
WITHOUT LIMITING THE ABOVE, THE PARTIES HEREBY IRREVOCABLY WAIVE ANY AND ALL RIGHT TO TRIAL BY JURY IN ANY LEGAL PROCEEDING ARISING OUT OF OR RELATING TO THIS AGREEMENT OR THE TRANSACTIONS CONTEMPLATED HEREBY. IN ADDITION, YOU HEREBY AGREE THAT ANY DISPUTES RELATED TO YOUR USE OF THE WEBSITE SHALL BE RESOLVED INDIVIDUALLY, WITHOUT RESORT TO ANY FORM OF CLASS ACTION.
Last revised: 06/04/22
LEARN MORE ABOUT OUR TERMS AND POLICIES