HIMA Founder and Executive Producer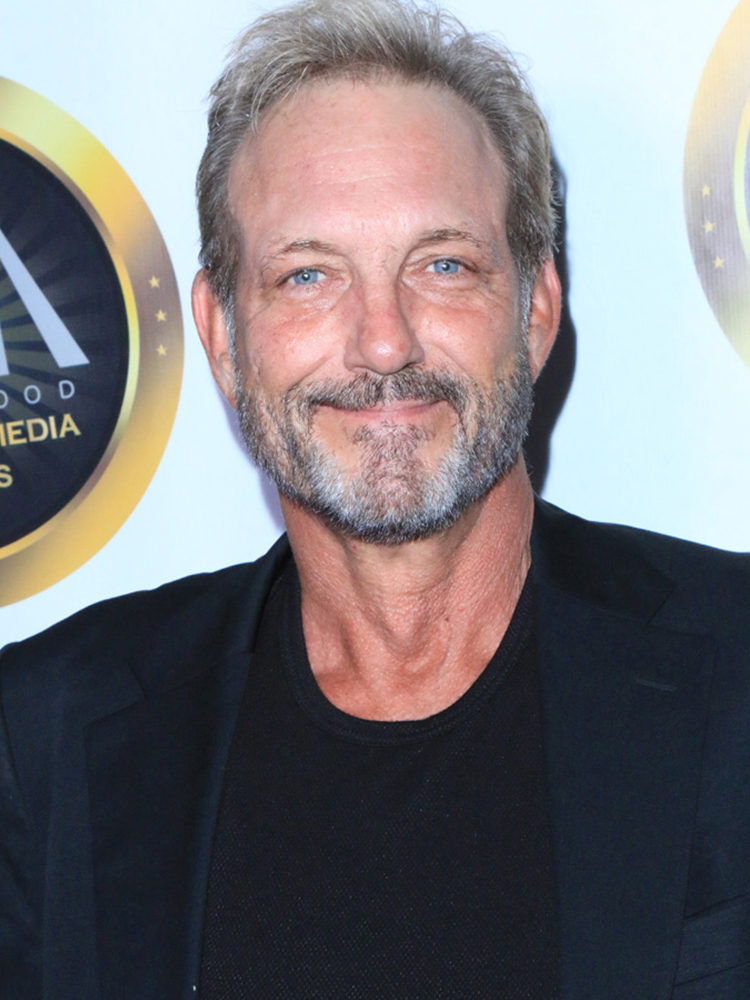 Over forty years dedicated to his profession, Brent Harvey has garnered a solid and respectable reputation in entertainment business.
As owner and founder of KBH Entertainment Talent Agency, The Hollywood Music In Media Awards and the Hollywood Independent Music Awards, Brent's experience includes decades of artist development, artist advocacy, talent booking, concert production, charitable fundraisers, and a myriad of other entertainment events.
Brent began his producing career at age 15 with "The Second Annual People's Festival" in his hometown of Anchorage, Alaska. Shortly after his Alaskan version of Woodstock, Brent joined a touring band traveling throughout Canada and Western United States. After a couple years of successful touring, the band came to its final stop at the Red Onion Nightclub in Redondo Beach, CA. At its peak, the Red Onion boasted 17 locations and was considered the most successful nightclub chain in Southern California. It was here that Brent honed his talent for all things entertainment.
Brent was offered a job as a disc jockey at the Red Onion just before his 21st birthday. The company saw his natural abilities and he quickly rose from DJ to Entertainment Director of the chain.  For the next sixteen years Brent fulfilled multiple roles for the Red Onion company.
As entertainment chief, he acted as talent buyer, music programmer and helped create the special promotions that increased the club's bar revenues by almost 60%.  Additionally, he authored the training manuals for all disciplines within his department. He also created the content and produced the in-house promotional videos and radio ads.
Brent left the Red Onion when the chain closed in 1993. With a solid skill set, he transferred his knowledge, experience, and contacts into his own business, KBH Entertainment, focusing on consulting, artist management and event production. Eventually, KBH Entertainment became a certified, bonded talent agency and is now the preferred talent provider for the City of Los Angeles.
For the last 27 years, Brent has been involved in supplying A-list talent like Smokey Robinson, Kenny Loggins, Earth, Wind & Fire and David Foster (to name only a few) for charitable fundraisers, film festivals and other special events, as well as booking and producing hundreds of live music shows. Although busy with high-profile affairs and marquee names, he holds special affection for independent music artists from all over the world. He has provided many opportunities for the independent creative community to meet, mingle and work with some of the most established "names" in the entertainment world. For instance, he developed and implemented "Indie Thursday" at the Renaissance Hollywood Hotel. The audience always included movers and shakers in the music world. Through this avenue he secured over 400 paid gigs for independent music artists looking for a break in Hollywood. Brent's integrity and work ethic are as large in breadth as his experience.
Understanding the evolution of the business, and how music is marketed, promoted, discovered and consumed, Brent realized a void in the music awards space. In 2009 Brent created the Hollywood Music in Media Awards (HMMA), the first award organization to honor original music (Song and Score) in all visual media from around the globe including film, TV, video games, trailers, commercial advertisements, documentaries, and special programs. The HMMA nominations and winners have historically been representative of the nominees and winners of key awards shows held months later and is now considered the bellwether event for music categories for all major award shows. The Hollywood Music in Media Awards is presented annually in November.
The evolution and success of the HMMA has prompted Brent to launch a new and exciting platform in 2022. The Hollywood Independent Music Awards organization recognizes independent music from around the globe and the talented professionals essential for quality content creation. Brent's vision for the HIMAwards is more than a quality awards program. The HIMA provides valuable resources, services and educational assets for thousands of artists around the world, helping artists reach their full potenial. The inaugural HIMA event will take place summer of 2023 in Hollywood, CA.
For additional info and materials on Brent Harvey, KBH Entertainment, HMMA and HIMA, visit: https://www.linkedin.com/in/kbhent