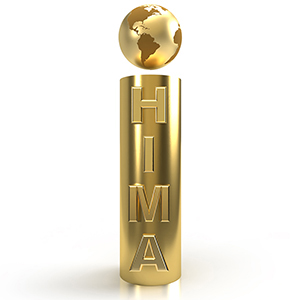 The Hollywood Independent Music Awards is the premier global platform for independent music. Emerging and established artists, songwriters, composers, and audio recording professionals around the world are recognized for outstanding contributions and content creation.
The HIMAwards provides invaluable HUMAN resources, tools, education, and opportunities to help music artists develop successful careers without dependence on a major label. 
The HIMAwards event will take place August 17, 2023, at The Avalon in the entertainment capital of the world, Hollywood, California. The evening will feature live performances, a VIP dinner banquet, celebrity presenters, a red carpet, and award presentations.
The HIMAwards Advisory Board is comprised of some of the industry's most respected and seasoned professionals. All personnel, resources, and services under the HIMAwards banner are fully vetted and endorsed by the HIMAwards founder, assuring the highest marks in principles and standards. HIMAwards seminars, panels, and symposiums, both virtual and in-person, are created to inform and empower independent artists.
HIMAwards founder is Brent Harvey, Executive Producer of the Hollywood Music In Media Awards, one of the most anticipated award events in the industry.