Multi-platinum-selling Artist Manager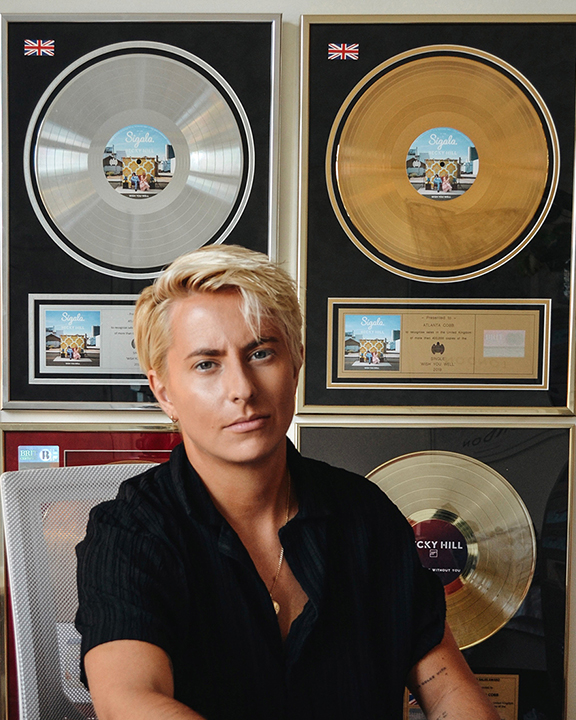 Multi-platinum-selling Artist Manager, Atlanta Cobb, has grown up at the forefront of the music industry whilst making waves of her own across 10 years of experience.
By the age of 18, out of 6,000 applicants, she successfully achieved a place in the Sony Music Internship programme. 
The Music Week's Rising Star has since gone on to secure global success with Major Recording Artists at Columbia Records & Island Records, working with the likes of Drake, Post Malone, Nicki Minaj, Jessie Ware, The Script, Tom Odell, and Leonard Cohen.
And more recently, played an imperative part in the management, of #1 2x BRIT Award-winning selling artist Becky Hill (Wish You Well / Better Off Without You / Lose Control). Atlanta aided in the achievement of over 1.7 billion streams whilst working with Becky. 
At the same time, navigating the long-awaited return to music for Ella Henderson, Atlanta, taking the reigns, was an instrumental component in managing the successful comeback, re-brand and career of the #1 Multi-Platinum selling artist after a 5-year hiatus. 
Together with Ella and Crown Music & Talent Group, working throughout the pandemic, saw Atlanta aid in a further 3x Platinum Top 10's (This Is Real, Let's Go Home Together w. Tom Grennan & Lighter with KSI & Nathan Dawe), as well as a top 10 album, Ivor Novello nomination and a BRIT Award 2022 nomination. 
With a firm hand also involved in the career-defining launch of the brand-new rising artist, Cody Frost. The team found success in a Glastonbury 2022 booking, BBC Radio 1 Playlisting, and features in major press outlets including Wonderland Magazine, Kerrang! and PAPER for Cody.
And she wasn't done there, she was just getting started. 
In 2022 saw Atlanta launch and head up her own Artist Management, Coaching & Consulting business to serve, develop and educate artists at all levels globally (Music Industry Mentor, and Landed Management (Cristina Hart), scooping up an audience-voted Aux Award in the process for the @musicindustrymentor page.
Atlanta regularly guest speaks and guest lectures at Universities and Colleges nationwide, as well as cultivating a devout following of 75,000+ musicians online this year, within the space of 6 months. Partnering with highly-regarded industry businesses and brands such as BBC Introducing, O2, Symphonic, Ditto Music, Loop Earplugs, and GOT MUSIC? 
All whilst travelling the world, and running her business entirely remotely.