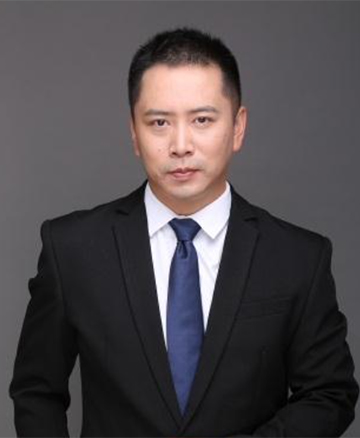 After graduating from CUPL, Sun joined Starlight Media Group Co., Ltd. in 2005 to work as a corporate legal counsel, responsible for daily film and television investment, filming, product placement, publicity, post-production, issue, Internet/TV station/disc sales, music, celebrities agency and other legal services. Based on his excellent performance, he was promoted to the Legal Director of the company, responsible for corporate foreign cooperation projects including investment and financing of national films, introduction of western films, co-productions, and establishment of film and television investment funds. Later, he joined Yunnan Film Group Co., Ltd. and served as the Legal Director. During the period, he was mainly responsible for legal affairs including co-production with North America, Europe and South Korea, business negotiations on the model of screenwriting company's co-production, project establishment, co-production contract, post-production, completion guarantee, loan financing, international publicity, global account collection, and tax rebate subsidy.
In 2009, he worked in the Intellectual Property Team of The Run Ming Law Office (recommended by Chambers and Partners in 2011, ALB Intellectual Property in 2012), responsible for global fast food companies-McDonald's, pharmaceutical giants-Johnson & Johnson, milk powder-Abbott, luxury -LV, Telecom-Ericsson, Gallery-Ullens and other intellectual property businesses in Chinese mainland, and has handled a large number of non-contentious business imatters involving copyrights, trademark rights, patent rights, and trade secrets.
In 2011, he served as the Legal Directorin Yunnan Film Company, responsible for the legal affairs of all the external business cooperation and projects including "Outcast", "Bait 3D", "Xiaoqiang's Story", "Wu Xia", "Design Of Death" and "Yang Shanzhou". During this period, Sun worked as a lawyer in Beijing Minbo Law Firm and served as the head of the entertainment business.
In 2013, he worked in Beijing Tiantai Law Firm until January 2017. On period, Sun has completed 98 special legal services for movies and television, and has accumulated a good reputation. In the legal service market of entertainment industry in Chinese mainland, Sun and his team are among the best.
During 2014-2017, Sun and Xu Jinzhu established Beijing Rap Singing Culture Media Co., Ltd. and began to defend the rights of Taiwan films in Chinese mainland. The list of films that have successfully defended their rights and bring benefits in Taiwan companies including: "Bad Girls", "Beautiful Crazy", "Blowfish","2 Minutes 20 Seconds","Leader of the Parade","Get Together", "My Dear Stilt","Summer Times","The furthest distance in the world","Make Up","ORZboyz","Will You Still Love Me Tomorrow?","Zone Pro Site","A Place of One's Own","Timeless Journey Taiwan","Star Of Bethlehem","Jump Boys","Candy Rain","Honey PuPu","Exit No. 6","Amour et Pâtisserie","The Best of Times","When Love Comes","The Light of Darkness","Ah Chung","How Are You, Dad?","Eternal Summer".
In 2015, Sun provided legal service for co-production project"The Arti: the Adventure Begins"made by Puppet Animation and Guangdong Zhuying Xianli TV and Film Engineering Production Ltd Company and assisted Puppet Animation in terminating the contract with the party in Chinese mainland. From 2015 to 2016, Sun and Xu Jinzhu jointly turned the Taiwan animation "The Frogville" into a cross-strait co-production and released successfully in Chinese mainland as "The Adventure of Frog", grossed RMB 10 million, which created a precedent for Taiwan animation release in Chinese mainland.