The Career Musician | Guitarist | Music Director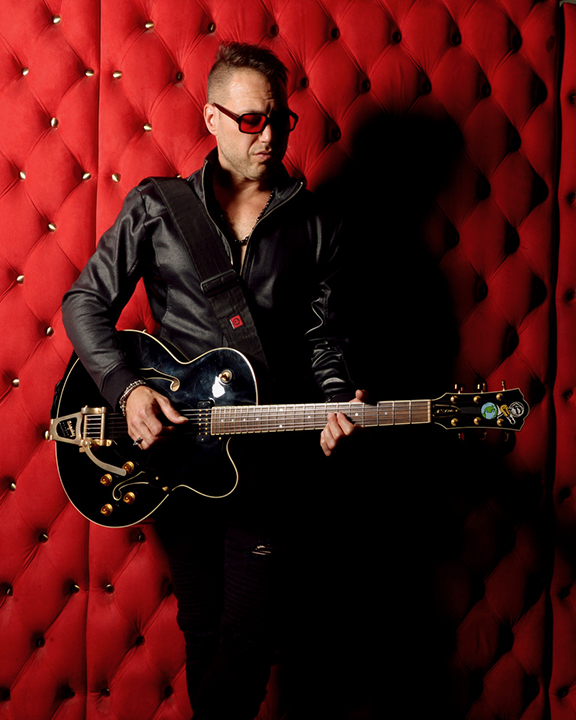 Creator of The Career Musician, veteran composer, music producer, music director, and session/touring guitarist with over 30 years experience in the music business.
Proudly served as Music Director for Kenny Babyface Edmonds for over a decade. Other Artists he's MD for are Donny Osmond, Scott Patterson, and Kat Graham.
NOMAD has shared the stage with celebrity artists including David Foster, Stevie Wonder, Natalie Cole, Dave Koz, Jewel, India Arie, and Carrie Underwood.
In the studio, he's worked with Justin Bieber, Barbra Streisand, Celine Dion, Aretha Franklin, Sting, Lalah Hathaway, Josh Groban, & Colbie Caillat, just to name a few.
In addition to his involvement in the music industry, Nomad also works heavily in television and film – owning 2 music production libraries and working closely with composers Danny Elfman, John Powell, Elvin Ross, Tim Davies, and A.R. Rahman.
You can hear NOMAD's featured guitar work on movie soundtracks such as Ferdinand, MIB3, The Lorax, Happy Feet 1&2, Kung Fu Panda, P.S. I Love You, The Departed, Chicken Little, Mr. and Mrs. Smith, Terminator 3: Rise of The Machines, What Women Want, The Prince of Egypt, The X Files, and People Like Us – to which Nomad also lent his singing voice on the track 'Airport Adventures'.
You can also hear NOMAD's fret work on the upcoming Netflix show Maya and The Three, and the 2021 reboot of Fraggle Rock. Nomad produced a cover of the classic bolero 'Sabor A Mi' for the Netflix series, Gentefied, and composed an original song, 'AfroCuBrazil', for the Netflix movie, Beats.
As a composer and producer, NOMAD has his hands in all types of multimedia music. In 2020, Nomad composed the jingle for the video game app Jam City, which premiered nationally on the 2020 Season of Wheel of Fortune.
NOMAD also co-produced 'You've Got A Friend' for the Super Bowl 2020 In Memoriam and 'Change Is Gonna Come' for the 2021 BAFTA's beautifully performed by Leslie Odom Jr. (One Night In Miami)
Additionally, NOMAD co-produced the song 'Friend Today' by Kem.
In 2018, NOMAD was commissioned to composed the score for an off-Broadway show, I'm not a Comedian, I'm Lenny Bruce.
As a self-published artist, NOMAD released over 45 songs between October 2019 to October 2020 with his wife Lola as the duo – Nomad & Lola.
NOMAD's well-roundedness would not be complete without the title of Educator and Podcaster. Since its inception, The Career Musician (TCM) has published over 140 episodes with a mission to empower musicians around the globe with strategies for a sustainable career. The podcast features eye-opening conversations with music industry professionals such as Harvey Mason, Jr. Rickey Minor, Nathan East, John Powell, Doug E. Fresh, Adam Blackstone, Daryl Simmons, Dave Koz, and Fil Eisler!
As an extension of the TCM brand, NOMAD and his team are currently developing an online master class for aspiring music professionals entitled The Career Musician: Pro Series (coming soon).