Howie Rosen Promotion, Inc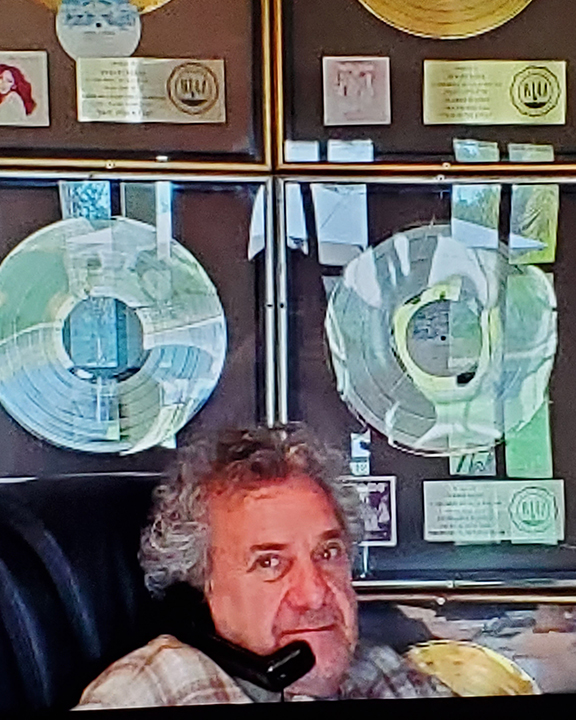 Howie Rosen is a veteran music business executive with a legendary career spanning over five decades. Howie's radio promotion career began in the late 1960's at Bell Records in New York. While at Bell he promoted songs by Barry Manilow, The Partridge Family, Mountain and Melissa Manchester.
He moved on to Elektra Records where he promoted Carly Simon ("You're So Vain", "The Right Thing To Do"), Harry Chapin ("Taxi"), Bread ("Everything I Own", "Baby I'm A Want You", "The Guitar Man", "Diary"), The Doors ("Full Circle" album).
Howie's career path next led him to Private Stock Records where he was responsible for bringing Debbie Harry/Blondie to the label and getting her signed. While at Private Stock he had hits with Frankie Valli ("Swearin' To God" & "My Eyes Adored You"), Walter Murphy ("A Fifth Of Beethoven"), and Starbuck ("Moonlight Feels Right").
Howie then left Private Stock to start his own company where he was instrumental in breaking Aerosmith with "Dream On". He also promoted ACDC, Ted Nugent and The Scorpions.
Neil Bogart, Founder of Casablanca Records and Filmworks, took notice of Howie's string of hits and persuaded him to leave New York to be the VP of Promotion for his company, based in Los Angeles. Howie led the promotional campaigns for all of Donna Summer's hits from 1977 through 1979. ("I Feel Love", "Last Dance", "Heaven Knows", "Hot Stuff", "Bad Girls", "Dim All The Lights", "On The Radio", "Sunset People", "MacArthurPark", "Thank God It's Friday"). He also promoted KISS, Cher ("Take Me Home"), Village People ("YMCA", "In The Navy", "Macho Man"). and Parliament ("Flashlight") Howie brought Lipps Inc to the label where they later had a hit with "Funky Town". "Funky Town" was one of the biggest 12 inch records in history. Howie was involved with the promotion and marketing of Casablanca's films, "The Deep", "Midnight Express" and "Thank God It's Friday".
After Howie left Casablanca he became the General Manager and later President of Albert Grossman's company, Bearsville Records. He worked with artists such as, Foghat, Todd Rungren, Utopia and Jesse Winchester.
In 1981, Mo Ostin and Russ Thyret invited Howie to join Warner/Reprise Records as VP of Promotion. Howie helmed a nationwide staff securing hits for Fleetwood Mac ("Hold Me" "Gypsy"), Prince ("Red Corvette", "1999","Controversy") Rod Stewart ("Young Turks", "Young Hearts Be Free Tonight"), Michael MacDonald ("I Keep Forgettin'), Al Jarreau ("We're In This Love Together"), George Benson ("Turn Your Love Around"), Christopher Cross ("Say You'll Be Mine","Arthur's Theme"), Van Halen ("Dancing in the Street), Soft Cell ("Tainted Love") among many others.
Howie moved on to Motown where he was the Sr. VP of Promotion and promoted Lionel Ritchie's iconic songs, ("You Are My Love", "All Night Long", "Running With The Night", "Hello", "Stuck On You","Penny Lover", "Say You, Say Me", Dancing On the Ceiling") and Rockwell's ("Somebody's Watching Me").
Howie then went to A&M Records where he was in charge of National Promotion for Special Projects such as Simple Minds ("Don't You"), Sting, Tommy Shaw (of Styx) Bryan Adams & OMD.
In 1985, Howie decided to take his years of corporate experience and forge his own path. He founded his own company, Howard Rosen Promotion, Inc. specializing in radio promotion and artist management. Howie managed Prism and co-managed Dan Hill. Shortly after founding his company he quickly had a #1 record, "Can't We Try"with Dan Hill and Vonda Shepard and a Top 10 hit with "Never Thought. Howie's company continues to work with all the major record companies as well as independent artists offering major market as wells secondary market campaigns in AC, Hot AC and Top 40 radio formats.
Howie Rosen lives and breathes music. He thrives on advancing the careers of both established and up and-coming independent artists. In Howie's words, "I love my job and the excitement I feel when I hear a song for the first time and instinctively recognize its potential to be a hit! What is most exciting is hearing a song that breaks new ground and doesn't sound like anything that has come before it."