Producer, Composer, Songwriter, Latin Music Specialist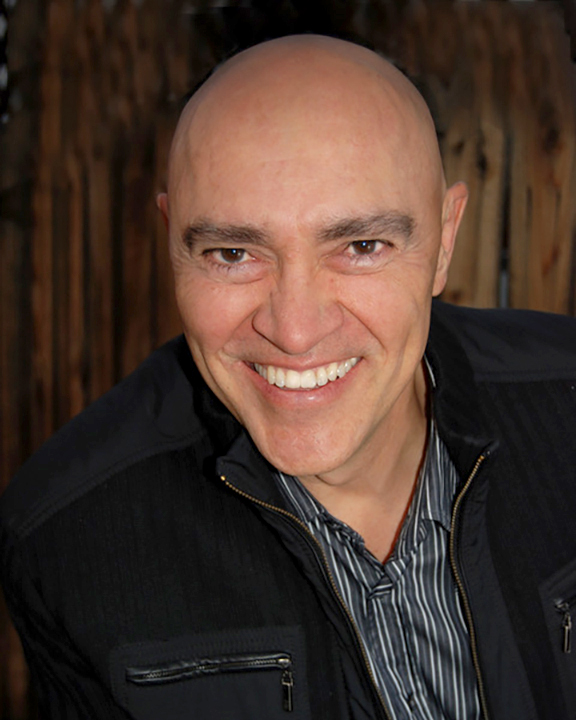 Award-winning producer, composer, and songwriter Daniel Indart is widely respected in the entertainment industry as one of the most prolific and knowledgeable artist/executives in the world of Latin music.
With more than 250 of his own songs and original music licensed to major TV Series and Films, he leads all other Latin music songwriters of his generation in this category. His music credits run the gamut of such high-profile film and television credits as the theme for the NBC series Kingpin and music for HBO's The Sopranos to advertising commercial work including campaigns for Miller Lite beer and Hyundai automobiles among many others.
As a music producer, Daniel has produced over 60 albums. Hundreds of his song productions have been featured in hit TV Series and major film blockbusters, and are currently distributed, streamed and sold via iTunes, Amazon, Spotify, and 300+ digital distributors worldwide.
As an artist/songwriter, Daniel has performed with some of the biggest names in the music industry including Ricky Martin, Placido Domingo, and Quincy Jones.
Indart's Los Angeles-based companies, Latin Music Specialists (LMS) and LMS Records, are among the premier sources for independent Latin Music in the world today.
Daniel was raised throughout South America due to the travels of his mother, a world- renowned dance instructor, choreographer, and Prima Ballerina and choreographer at the prestigious Teatro Colon in Buenos Aires. Through her, Daniel was introduced to the music of the classical composers as well as the vast musical folklore of Latin America, including Tango and Flamenco, as well as to musicians and dance professionals from all over the world. Daniel's academic excellence and musical talent led him to the prestigious Berklee College of Music in Boston, where he graduated Magna Cum Laude with a B.A. in film scoring. Before attending Berklee, RCA International had signed Daniel to its stable of performers. Two songs from his very first album became number one hits on the Latin American charts.
As a performer, his voice has been featured on more than 50 commercial albums and
his lead voice in musical spots for numerous advertising campaigns. In addition, he has performed backup vocals in record projects for Ricky Martin, Plácido Domingo, Ana Gabriel, Gloria Trevi, Pimpinela, Yuri, Lupita D'Alessio, Xuxa, as well as on the We Are the World project. Daniel has also worked with Quincy Jones, Humberto Gatica, and Grammy winner producers K.C. Porter, Antonio "Moogie" Canazio, and Kenny O'Brien, among many others.
In 1986, Indart founded Indart Music & Sound (IMS), creating and producing music and sound design for more than 850 advertising commercials. IMS has also won a host of industry awards including Clios, Beldings, and Se Habla Espanol awards.
In addition, Daniel founded Latin Music Specialists (LMS), the licensing arm of LMS Records, specializing in providing Latin music for film, television, multimedia, e- commerce, gaming, B2B, and traditional record company licensing applications. Creating
Latin Music Specialists (LMS), Indart has become the entertainment industry's foremost expert in all genres of Latin Music.
In 2001, he launched LMS Records, an independently owned Los Angeles-based record company specializing in the best in multi-genre, traditional, and contemporary Latin Music.
Throughout his career, Daniel has been invited by numerous industry forums and conventions to serve as a speaker, panelist, and moderator. Most recently, he participated in the 2010 Hollywood Reporter / Billboard Film and TV Music Conference.
Daniel holds an honorary doctorate from Shepherd University's School of Music where he teaches Music Entrepreneurship, Music business, Music licensing, Songwriting and Music Production.